Okay, so I've been crazy absent on this blog, as well as the Great Scotts one. Sigh. But I have a good reason, I swear!

First, let me finally welcome Lori T. to the blog! Yes, it's been that long that I've been away, lol. We all have lives, so it's great to have another member here to share their thoughts with us. Welcome! :-)


But let me just show you some fun pictures of what's been keeping me away from you wonderful people:

The babester at about 2 weeks old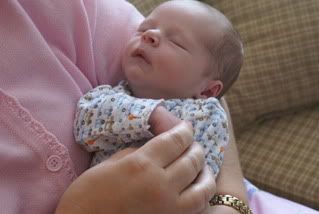 Me and the cutie at a wedding a couple weeks ago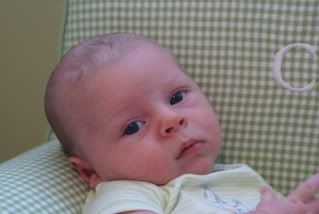 So he is the reason I've been away! I can't seem to get more than a few minutes on the computer at a time. I'm trying to get a shower in, get some online work done, hold him when he's fussy, just stare at him for hours on end... :-P
I have to say being a mother is more than I ever thought it would be. It was a bumpy road to get here, but it's amazing the immediate love I felt for the little guy. He was absolutely worth the wait (and the horrible labor and emergency c-section, too, lol).
Anyway, I'm going to try to post more than once every few months. I'm trying to get better at balancing the whole mom thing and computer time, so hopefully that'll work and you'll see me more often! I missed you guys!